I know. I'm totally late in sending this swap out. But only cause I have a really hard time planning my day to reach the post office in time. Oh well, it went out today and is only two business days late :)
This was for "Surprise your partner with your craft swap". I obviously choose to make a duct tape wallet. I try some new things that I think came out perfect. I also made an ATC for my partner, but since it has her name on it, I'm a little weary of posting it on the ~interwebs. My partner sent my first dotee doll and two awesome ATCs.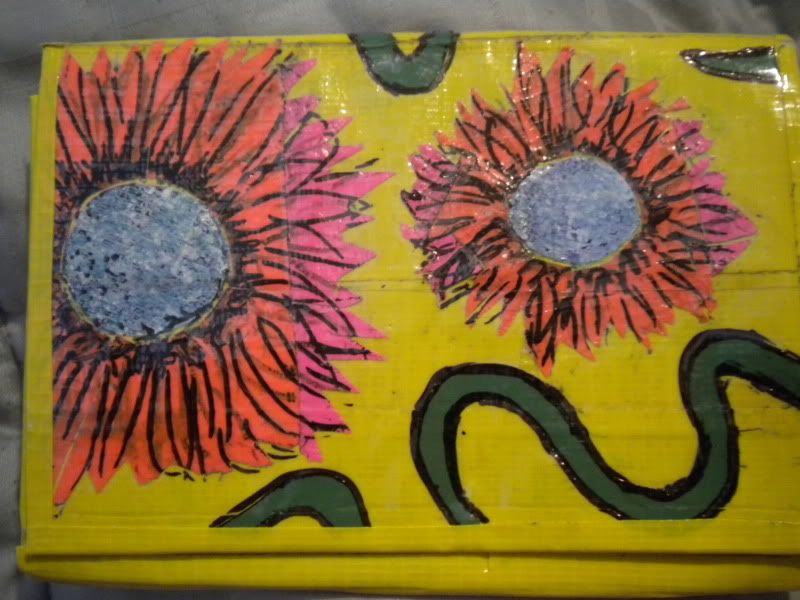 This is the front. I tried to make them look like red sunflowers, but I'm horrible at creating flowers.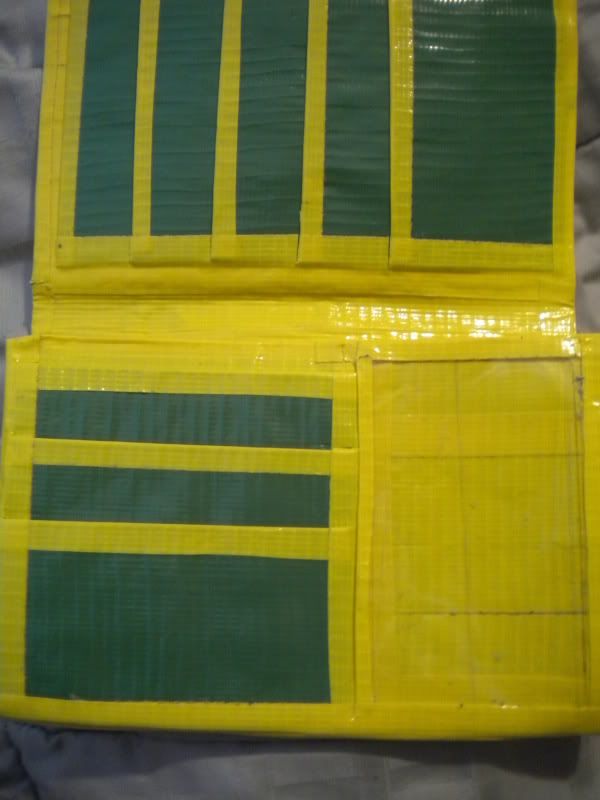 This is when it is opened. TONS of pocket space!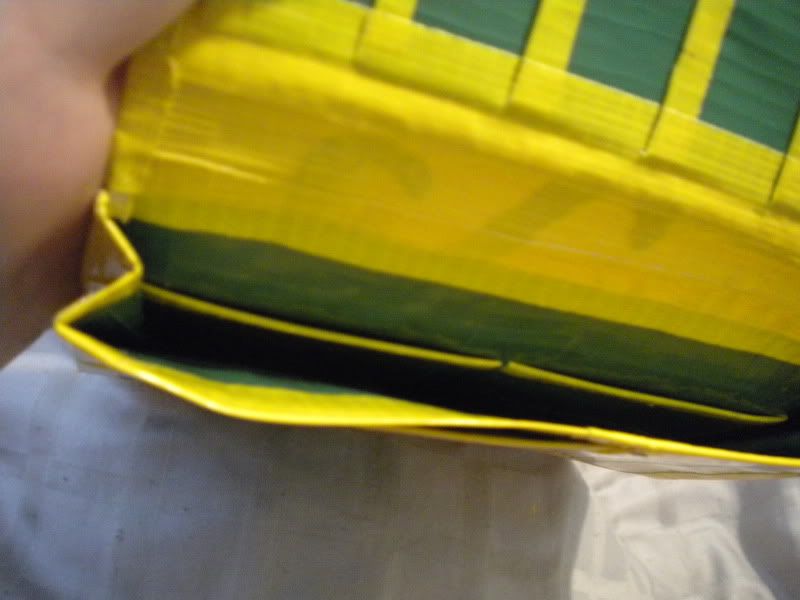 The inside. Two more pockets added for good measure.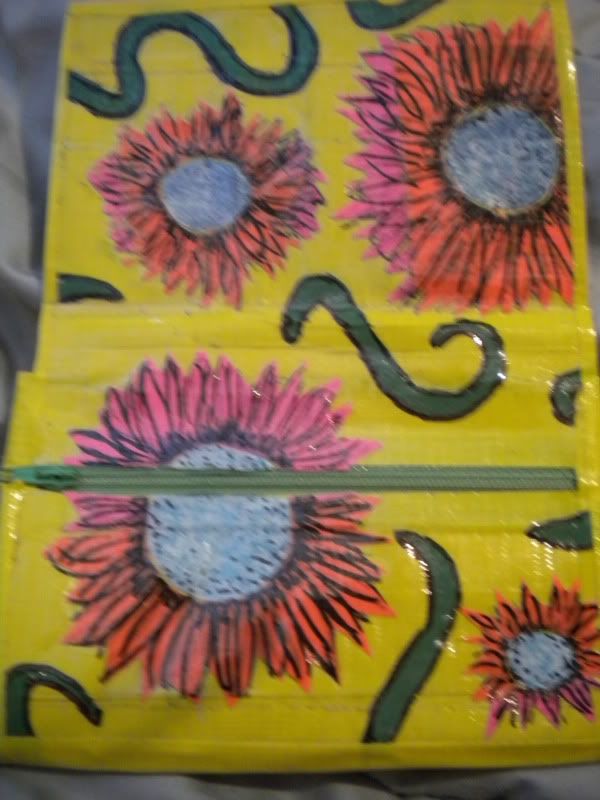 The out side opened up.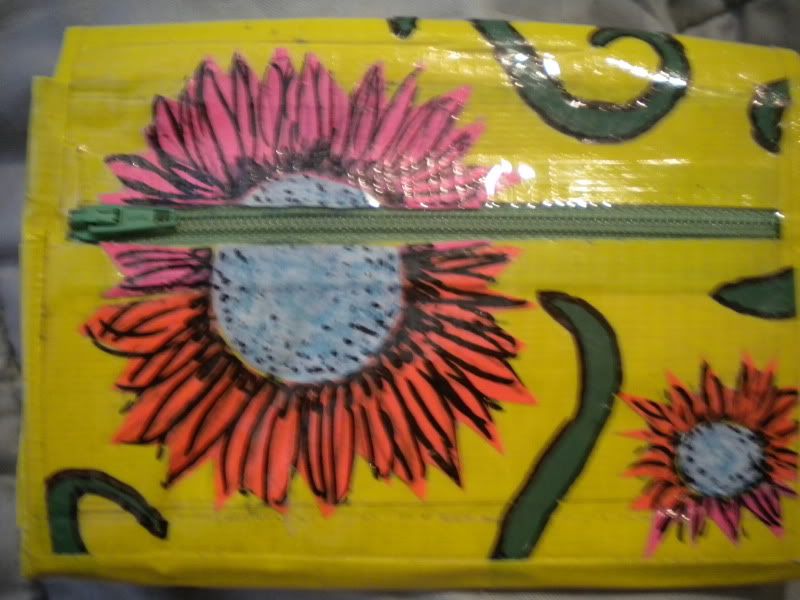 A close up of the back.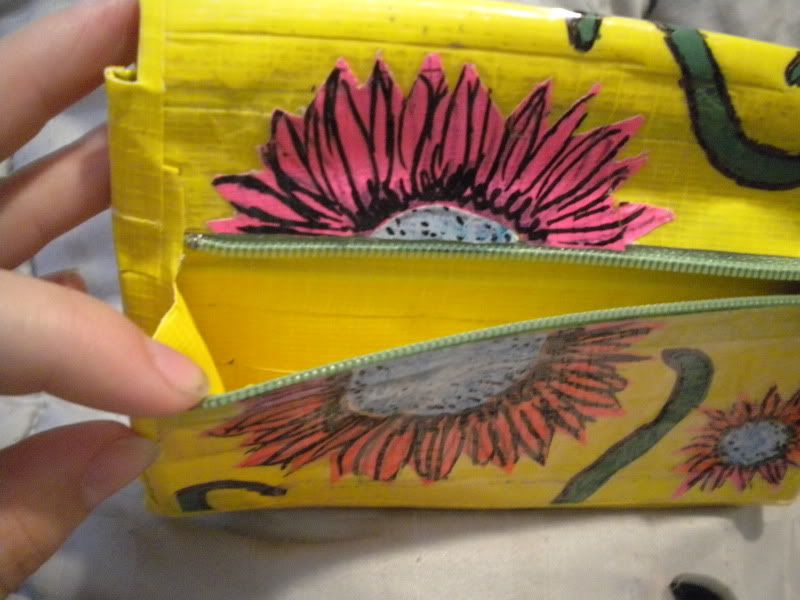 And finally, the zipper! This was the first time I attempted a zipper. It was a little difficult, but I will definitely do it again.


A few people I work with want one now. This happened a few years ago when I worked at Curry. I don't mind making them, but I refuse to sell them. Once money becomes involved, it starts to resemble a job. I hate work, so every wallet I make it purely a gift. It was made because I WANTED to, not because I was paid to make it.
Also, everyone should be looking forward to a future blog I'll be working on that deals with the "I'm a Blogger, Follow me" swap :D